ZYfire Richflex 10 TPR suction hose
>
>
>
ZYfire Richflex 10 TPR suction hose
ZYfire Richflex 10 TPR suction hose
TPR suction hoses are used in industrial and agricultural applications for pumping and transferring needs. They are used for transferring water from wells, dams, tanks to fields. Suitable for conveying liquid, powder, and granular material.
They usually work with pumps to both efficiently remove unneeded materials, such as water or chemical buildup, as well as to transport solid media, such as sand or wood chips. Suction hoses are used under negative pressure to remove materials.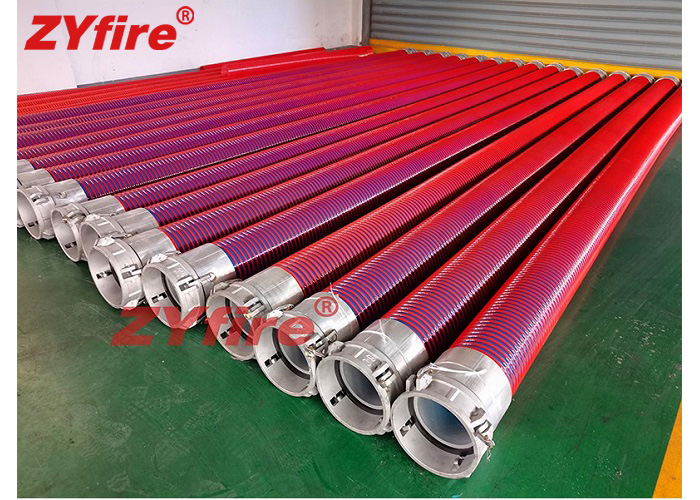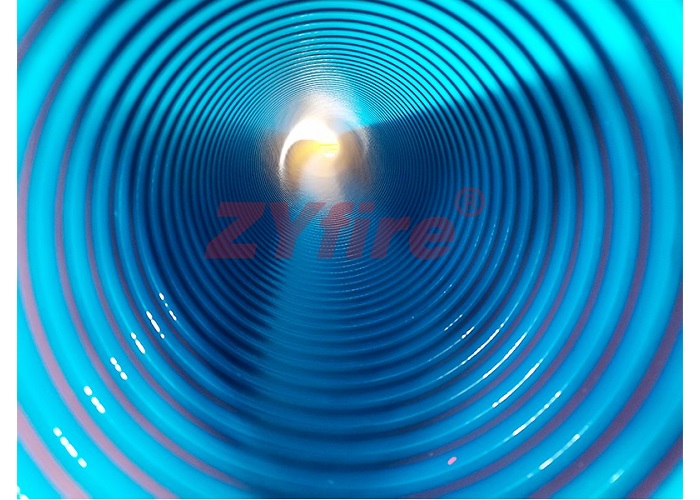 Construction: TPR tube and sturdy clockwise TPR helix with high tensile strength polyester yarn reinforcement.
Temperature: -15℃ to +60℃ (+5℉ to +140℉)
Application: HD fish suction and transfer, HD water suction and transfer, construction and trash pumps.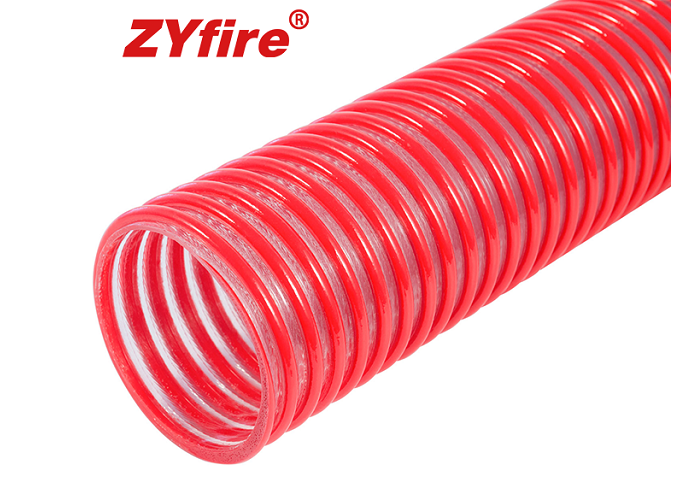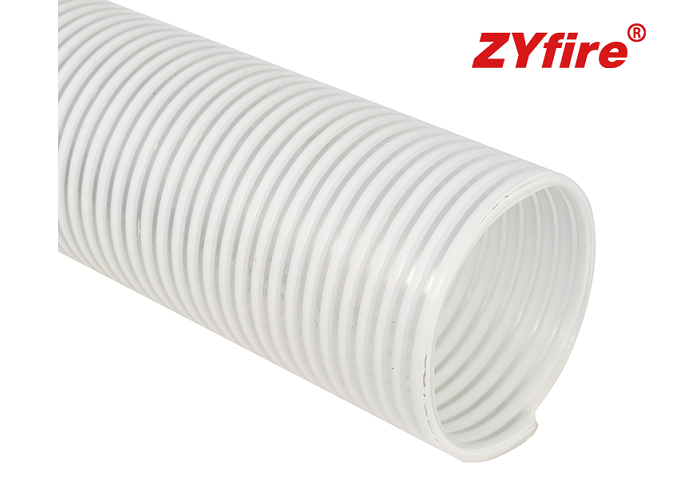 I.D.

O.D.

Weight

Max w.p.@68℉

Vacuum@68℉

MBR*

Std.lgth

inch

mm

inch

mm

Kg/m

Lbs/ft

Psi/bar

kpa

inch

mm

ft

1 1/2"

38.10

2.03

51.56

0.68

0.46

72.5/5.0

94.0

2.5

63.5

50

2"

50.50

2.56

65.00

1.28

0.86

72.5/5.0

94.0

5.0

127.0

50

2 1/2"

63.50

3.01

76.45

1.52

1.02

72.5/5.0

94.0

5.0

127.0

50

3"

76.20

3.70

93.98

1.85

1.24

58.0/4.0

94.0

6.0

152.4

50

4"

102.00

4.74

120.50

3.2

2.15

43.5/3.0

94.0

7.5

190.5

50

5"

127.00

5.77

146.50

4.00

2.69

43.5/3.0

94.0

9.0

228.6

50

6"

152.00

6.95

176.50

5.00

3.36

43.5/3.0

94.0

10.0

254.0

50

8"

203.00

9.13

232.00

8.50

5.71

43.5/3.0

94.0

16.5

419.1

50

10"

251.00

11.18

284.00

11.29

7.59

36.3/2.5

94.0

25.5

647.7

50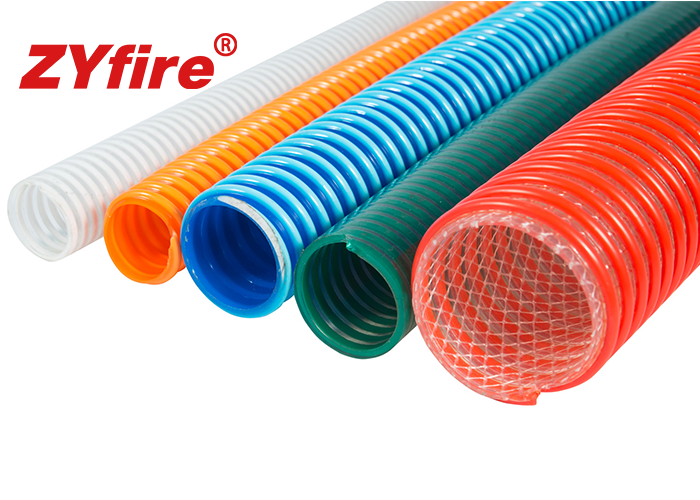 More details please contact: enquiry@zyfire.com
Get the latest price? We'll respond as soon as possible(within 12 hours)